* Columbia(UK) SAX serial LPs; Introduction
Gallery of first released LPs and recording datas
Of course also thanks so much to the owner of mikrokosmos.com who offered me the hosting space.
Any suggestion and contribution of better images and recording data will be welcomed and mentioned in this page.
---
Index of numbers & jackets
---
0. Why I made a page about British Columbia label
EMI(acronym from 'Electronic and Music Industry) is surely most famous and important recording company from its beginning to nowadays. Its root HMV(His Master's Voice) and British Columbia(The Gramophone company) decided to merge by a threat from a new company, Decca. Its division is French Pathé-Marconi(merged), German Electrola, American Capitol (merged in 1956). Pathé-Marconi merged two important independent label Ducretet-Thomson and Les Discophiles Français near 1960.
Its LPs at the early time of LP era are regarded as one of the best audiophiles. Frankly speaking, I am not interested in the sound quality very much, but the level of performances are surely representative of the analog era. Can there be another examples that one recording company held near monopoly on contract with so eminent performers like EMI during 1950~60s?
This is a small tribute to EMI, a representative recording company and recording itself. One more, I should appreciate Mr. Arato Takahashi, who gave admission to me that can use his LP gallery images kindly.
I. Changes of logo and 'stereo' note
1. Columbia Logos at front jacket
Columbia LP issues includes 'COLUMBIA', circular magic note logo, and 'Long playing 33 1/3 R.P.M. record'.
5 First logo style with the circular Magic Notes logo
Style is very various, case by case.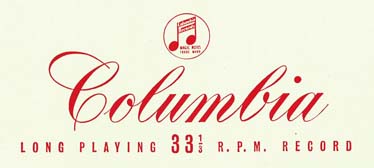 5 various styles in monaural era
At the last monaural (from ~33CX 1410) and the first stereo era, smallest logo and lettering were included in the catouche. The color of this logo was chosen case by case, considering the jacket design including background color.



5 The first style in stereo era
There were several exceptions like Klemperer's Beethoven Symphony series(e.g. SAX 2318) and the recordings at La Scala with its characteristic design(e.g. SAX 2298~99), but basically the logo style above was maintained between SAX 2252 and SAX 2444.
The next logo is rectangle one. Used color and size is very various. The earliest numbered issue with this logo is SAX 2420, and the last one SAX 2553.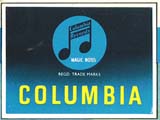 5 The second style in stereo era
From then on, all of the SAX issues are recorded by Columbia division of EMI, but license issues from American Epic/Columbia occurred. Epic was a division of American Columbia. The artists who appeared on SAX issues by this license contract included George Szell with the Cleveland Orchestra, Charles Rosen, Kroll String Quartet and Julliard String Quartet. The next logo is rectangle one. The earliest numbered issue by this license is SAX 2459.


5 Epic licenses mark
At the next era, EMI logo was added to the right side or below of the magic notes logo. At first, relatively big logo was used, but later the size decreased. Examples ;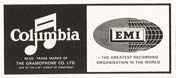 5 The third style in stereo era ; Columbia-EMI logos
* below magic notes ; REGD. TRADE MARK OF THE GRAMOPHONE CO. LTD.
* below EMI ; THE GREATEST RECORDING ORGANISATION IN THE WORLD
The last style is below; 'only EMI' logo. This logo is seen only SAX 5274, 5286~5294.


5 The fourth style in stereo era ; EMI logo
2. Jacket style, stereo marks
Other than Columbia-EMI logos, the change of jacket style and stereo mark is also interesting. In the early days of monaural era(33CX 1162), and at the right before the advent of stereo era(33CX 1644) with small Columbia logo in catouche;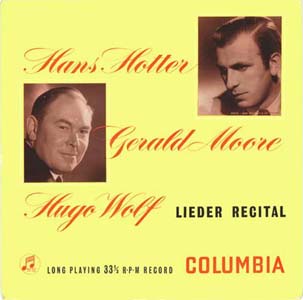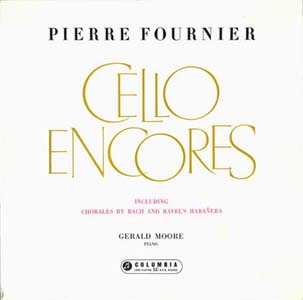 In the earliest issues of stereo era with small Columbia logo in catouche. By only jacket, regular monaural and new stereo issue were not different, so there were 'STEREOPHONIC RECORDING' sticker with gold background and red letter on the jacket of the stereo issues(same to that of HMV ASD/ALP serial). This sticker can be seen not only at the early issues, but also at the box issues and La Scala recordings. Sample below is SAX 2253;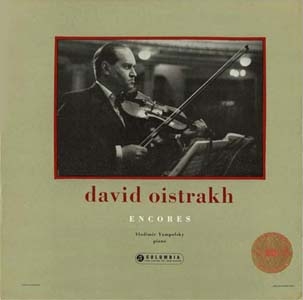 3 Stereophonic sticker
From SAX 2307, jacket for monaural(33CX) and stereo began to be different. At the top of the jacket, there is a white band with title, performer, and mono/stereo notation at the right end.
| | |
| --- | --- |
| | |
| 5 33CX 1700 | 5 SAX 2307 |
Mono letter appears not only at the monaural issue of the stereo one but also at the monaural only issue.
From SAX 2521, the size of stereo letter is reduced, but with same font. From SAX 2584, it is reduced again, and with different font.
Compare the size and the font. From the left to the right, first/second/third stereo letter.



The smaller serial numbers than SAX 2521 also have the second and third stereo letter release. In these cases, later stereo lettering can include early label(e.g. Blue & silver).
From SAX 5272 and 5279~94, stereo letter disappeared at last though monaural versions(33CX) of this SAX serial were extant.
SAX 5294 is the last SAX-numbered issue. After this, all of the EMI new issues had ASD serial with the rectangle(postage) label. I guess the reason is that the Columbia logo was abandoned by EMI in England then, and that the mono version of new issue disappeared.
3. Label

5 Magic Notes logo on label ; 'Magic Notes, TRADE MARK'

3 The first label at monaural era has gold letter with blue background. In general, this is called 'Blue & Gold(B/G)', or simply 'EB1(English Blue 1st)'. Used for monoral only issues and 33CX version of 'Blue and Silver' issues.



5 Magic Notes logo on label ; 'Columbia Records, MAGIC NOTES, TRADE MARK'

3 The second label (first stereo label) has silver perimeter and stereo sound desciption on label with pale blue background. In general, this is called 'Blue and Silver(B/S)' or 'Tortoise', or simply 'ES1(English Silver 1st)'.
The first issues with this label are SAX 2252~2538. But 2532 and 2534 have no ES1 label because they were released after the label was changed to the next 'semi-circle' one.
10 inch issues have SBO serial and their label is same to this.



5 Magic Notes logo on label ; 'Columbia Records, MAGIC NOTES'

3 The third (second stereo label) has semi-circled black zone at the upper half, with the logo and red background. In general, this is called 'Semi Circle(S/C)' or simply 'ER1(English Red 1st)'. Used to stereo and its correspondent 33CX.
The first issues with this label are SAX 2532, 2534, 2539~2589 and 5251~5294. SAX 5294 is the last SAX serialed issue and all of the later issues were unified to the ASD serial of EMI-HMV logo.


3 Magic Notes logo on label ; 'Columbia' only.

3 The fourth (third stereo label) has rectangle magic notes logo. In general, this is called 'Rectangle'. In case of HMV label, this label has various type logos (color and black/white stamp) but I don't know well whether SAX rectangles have them also. All of this label with SAX serial are later reissues in the 'postage stamp' era. Later 'Big dog label(ER5)' can be seen in HMV ASD serials, but I don't know whether it is extant in SAX serials(perhaps not).


3 Sister (special) serial of SAX is SCX. Its label design is same to that of SAX, but the background color is pale green.

---

Sources
Images
Recording data

Personal homepages for artists
Personal contributions

Mr. TAKAHASHI Arato ; Many high-resolution images
(c) 2008~, Youngrok LEE ; Link free, but please get my approval before you reuse, copy, or quote this materials.
Created ; 12th Sep. 2008
Last update ; 29th Dec. 2012